Bible
Mind Games: The Devil's Playbook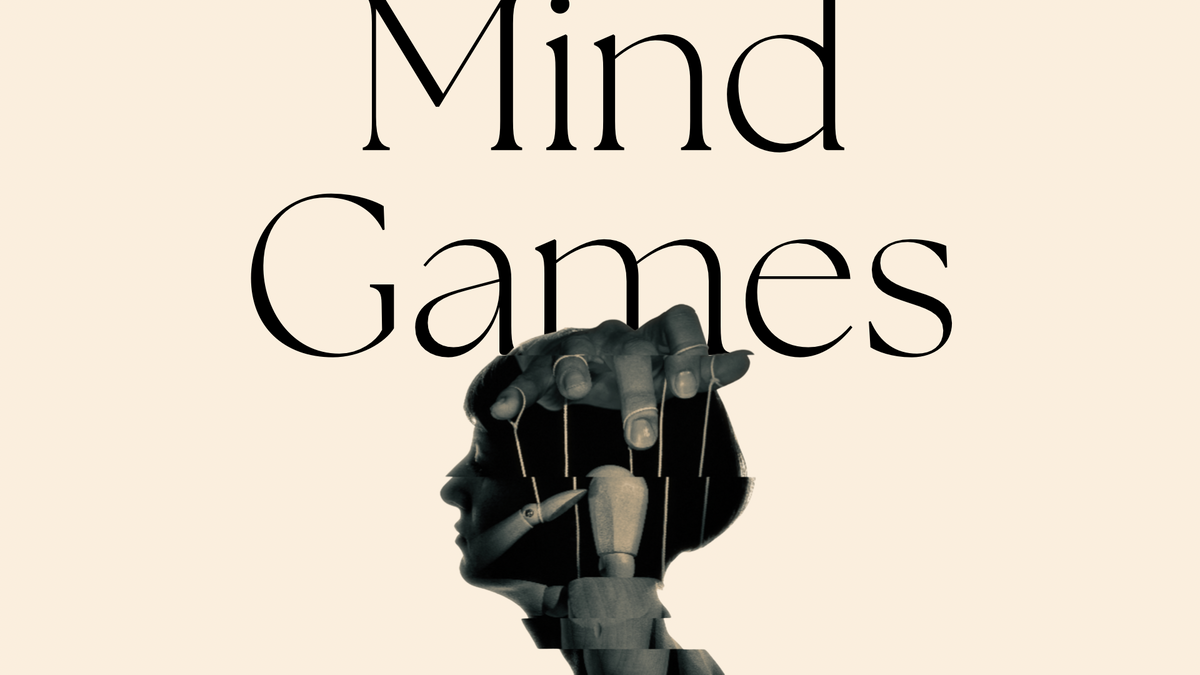 The most dangerous thing about a good lie is that it sounds true. It sounds good. It's believable.
To make matters more detrimental, a statement that is true for one person may be completely false for another. For instance, you may hear a pastor say that God doesn't care if you're rich. For your pastor, that statement may be true. For you, it may not be, and vice versa.
Don't try to decipher any of that right now. The point is Satan doesn't mass produce his product. Each lie is made-to-order just for you and me.
---
"There is no neutral ground in the universe. Every square inch, every split second is claimed by God, and counterclaimed by Satan." — C. S. Lewis
---
Is Spiritual War fair?
Spiritual warfare is one of those things that I think most of us would rather not think about too much. As Christians, we tend to shy away from things we can't fully comprehend or that are utterly terrifying. Spiritual warfare shamelessly lives in both categories.
The enemy would love nothing more than for us to continue to ignore the ongoing, invisible conflict between good and evil. He would love nothing more than for us to believe that we wrestle only against flesh and blood. But make no mistake: this isn't the WWE. This is real. This is war.
---
For we are not fighting against flesh-and-blood enemies, but against evil rulers and authorities of the unseen world, against mighty powers in this dark world, and against evil spirits in the heavenly places. — Ephesians 6:12 (NLT)
---
In spiritual warfare, whoever occupies the most territory of the mind—the thought life—controls the battle. Whoever controls the battle usually wins the war. The good news is that spiritual war is not fair. Jesus Christ has defeated Satan. However, until our King returns, just as He said He would, we are instructed to be faithful, to wage the good warfare, to adapt and overcome the daily spiritual battles in our lives curated by the evil mind of our forever-defeated foe.
Spiritual warfare is a war. It's a war over words. It's a war over truth. It's God's word versus Satan's inferior and twisted version of God's word. In terms of human participation, it's mind games.
God's Precious Territory
Have you ever wondered why our thought life is so precious to Satan? There's only one reason: it's precious to God. God knows that what we think and how we think make up who we become. God made us in His image. The Bible says, He put eternity in our hearts. If the devil slacks off, he knows we'll choose God every time.
In the book of Ezekiel, the LORD rightly exclaimed that our souls belong to Him. God has made a bold and far reaching declaration about our lives. He claimed us as His own precious territory—His own people. He chose us, so we belong to Him. What the LORD was really saying to Ezekiel was that every soul–seen and unseen–are His. God has absolute authority.
---
"Man does not have a soul. He is a soul. He has a body." — C.S. Lewis
---
The devil hates God. He doesn't really hate us, I don't guess. Maybe. I don't think so. I don't think he thinks too much about us one way or the other. I think he just really hates God and knows that by destroying humanity, he hits God where it hurts the most. I could be wrong. Perhaps, we have a jealous enemy after all. 🤷
It's the Thought That Counts
If our thought life is so valuable to God, shouldn't it be valuable to us? I dare say, we don't act like it. And so, what happens is, the thoughts we allow to occupy our mind eventually manifest in the fruit of the desire of our hearts. This is potentially deadly, which is why James warned us that, "each person is tempted when he is lured and enticed by his own desire. Then desire when it has conceived gives birth to sin, and sin when it is fully grown brings forth death," which is precisely what happened in the garden.
---
Now the serpent was more crafty than any other beast of the field that the LORD God had made. — Genesis 3:1
---
The Bible introduces Satan as more crafty than any other beast. Paul described him as an imposter disguised as an angel of light. He's seemingly harmless at first glance. He's, dare I say, desirable.
When we meet Satan in the Bible, he's in the form of a serpent—a snake. Many of us would see a snake and freak out. We'd run, scream, or maybe grab a shovel. We wouldn't necessarily think harmless or desirable.
---
And no wonder, for even Satan disguises himself as an angel of light. — 2 Corinthians 11:14
---
In the third chapter of Genesis, we find Eve carrying on a seemingly harmless conversation with Satan himself. She didn't know who it was at the time, of course. At the very least, she had no idea that his intentions were evil. "The serpent deceived me," she explained.
Oddly enough, the Bible gives us no indication that Eve sensed any danger or that she was even alarmed to find herself chit-chatting with a large snake. Apparently, it was not unusual to the very first adult human female—or woman—for animals to speak. I suppose large snakes were not something to be feared, but were actually quite charming.
Today, we would hardly entertain an audible exchange of words with any animal, let alone a large slithering snake. We do talk to animals, we just don't expect them to start the conversation.
---
"The biggest mistake the enemy could make in the age of secularism and unbelief is to plainly reveal the spirit world." — Josh Wester, ERLC.com
---
Eve had God's word and that should have been enough. But we have the benefit of hindsight. Therefore, Satan, I believe, had to get a little more crafty over the years. He had to be a little more subtle with his approach to deception. He stopped talking through serpents. He's still a liar, but I'd argue he's gotten much better at it. And rightfully so, he's had a lot of practice, which is why we must be ready at all times to take up our shield of faith, so as to extinguish every flaming dart.
The Most Dangerous Weapon is a Lie
If we were in the middle of the most epic war the earth has ever seen, we wouldn't be walking around as if nothing was happening. Our head would be on a swivel. We'd be on high alert at all times. Our shield would be up and our sword sharp. But because our enemy is unseen, and because we don't have literal bullets flying by our heads, we tend to relax, let our guard down, and become complacent.
---
In spiritual warfare, the most dangerous weapon the enemy has isn't bullets; it's lies.
---
The thing is, in spiritual warfare, the most dangerous weapon the enemy has isn't bullets; it's lies. Jesus testifies to this when He said that Satan was a murderer from the beginning and the father of lies.
If the enemy can get us to believe even the slightest distortion of God's word, he will knock us down over and over again. If Satan lied to Jesus, he'll lie to us. You can count on it.
Therefore, we must be relentless. We must make God's thoughts our own thoughts and God's desires our desires. We must love that which God loves and hate that which God hates.
---
If Satan lied to Jesus, he'll lie to us. You can count on it.
---
Prayer is Our Greatest Weapon
Our top priority as Christians is not to tell people about Jesus; it is to become more like Jesus. How do we become more like Jesus? Through prayer and obedience to God's word. We become more like Jesus by constantly—and I mean daily—coming before His throne and asking Him to make it so.
We should, as if it were possible, be wearing out our welcome before His throne. Spoiler Alert: it's not possible to wear out our welcome there, so we should make it our prayer every morning that God would supplant our thoughts with His thoughts in order to produce the fruit of His desires in our own hearts.
---
Our top priority as Christians is not to tell people about Jesus; it is to become more like Jesus through obedience to God's word.
---
Of course we should tell others what the Word of God says, but, more importantly, we should obey what the word of God says. Even more importantly, we should desire to obey.
Prayer is our greatest weapon. If the enemy isn't going to pull punches, neither should we. So pray. Pray. Pray.
What Did God Really Say?
Eve knew what God said. We're told that she witnessed to Satan, but she wasn't obedient, so she died spiritually. Adam knew what God said, so I presume he lovingly reminded Eve after she brought him the fruit, but he wasn't obedient either, so he died spiritually. We know what God says. And we "lovingly" tell everyone about it. But are we obedient, or are we dead spiritually?
Satan doesn't force anyone to disobey. He doesn't have to. He trusts that we'll choose to satisfy our own desires; all he has to do is softly appeal to them. All he has to do is ever so slightly twist what God's word really says. All he has to do is play his little mind games.
Conclusion
When we come to the realization that we're an integral part of a much bigger world with formidable unseen adversaries vying for absolute mind control, we start to get a much clearer picture of the value in the material world and the futility of our own plans. We can't build a tower tall enough or bury a bunker deep enough to keep out demonic spirits. Even if we could, we're all too content to make room for them.
Remember this: it takes a whole lot of effort to conquer our thought life and hardly any effort at all to lose it. So be sober-minded and relentlessly watchful. Cling to the Word of God. Stand firm in the faith. Hold tightly to the truth. Clench the garment of our Lord Jesus Christ!
Amen.